LIX stands for Large-scale Immersive eXperience.

Heritage-LIX is a springboard to co-produce, distribute or finance sustainable and viable immersive experiences.
You will: 
–participate in a dedicated workshop in Stereopsia EUROPE, the Immersion Forum
–challenge your business model with about thirty Belgian operators and renowned international experts
–pitch your product to European decision-makers in tourism and innovation
–have a chance to get one of the 3 creation grants to highlight your concept during the BRIGHT Brussels festival.
Heritage-LIX is open to international companies (studios or XR production companies) that have developed in the last 5 years a high growth potential XR experience/solution/installation for heritage enhancement.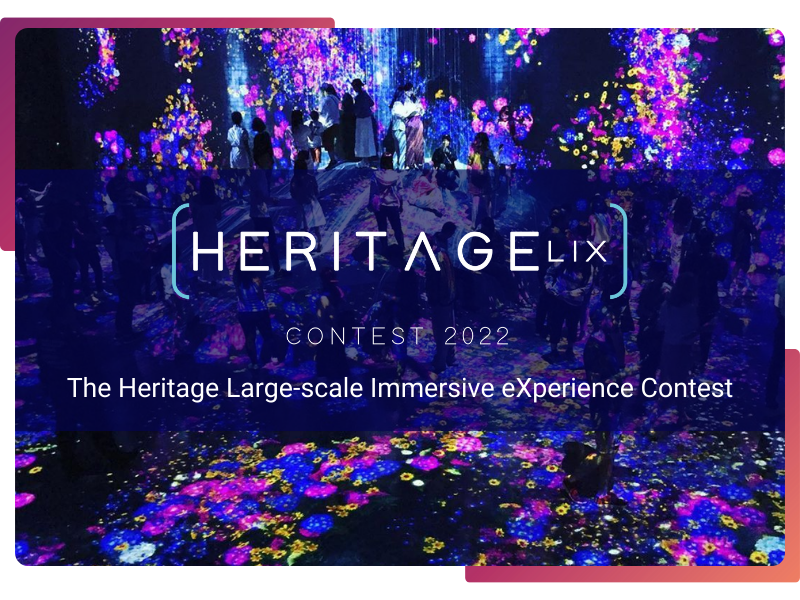 KEY DATES

–Deadline to apply: 10 September 2022
–Onsite participation at Stereopsia EUROPE: 17 – 19 October 2022
–Online mentoring sessions: 8, 15, 22, 29 November 2022
–XR4Heritage Showcase Event hosted in BRIGHT Brussels Festival: 16 – 19 February 2023
FEES

Participation fee is 300,00 € + VAT (if applicable)*.
The number of participants is limited. Applications will be assessed on a first-come-first-served basis.
 * Paying members of XR4Europe get a 30% discount.

PROGRAM

More info on the full program here.