ICE-BREAKER: MEET THE BELGIAN XR ECOSYSTEM
NEW at Stereopsia EUROPE: Meet the Belgian XR ecosystem.
Although Stereopsia is an international event with a strong focus on the European community, it is also above all a Belgium-based event. Located in the heart of Europe and the Belgian capital, it is indeed the perfect meeting point to connect with the different XR actors. But what about the Belgian actors? How do you recognize them among all the international faces at Stereopsia EUROPE?
This year, proud of their roots and origins, the Stereopsia Team wants to honor and put the spotlight on the Belgian XR ecosystem during the first mixer of the Stereopsia 2023.
Join us at 5:30pm on Wed, 18 October to enjoy and discover what the Belgian XR ecosystem has to offer.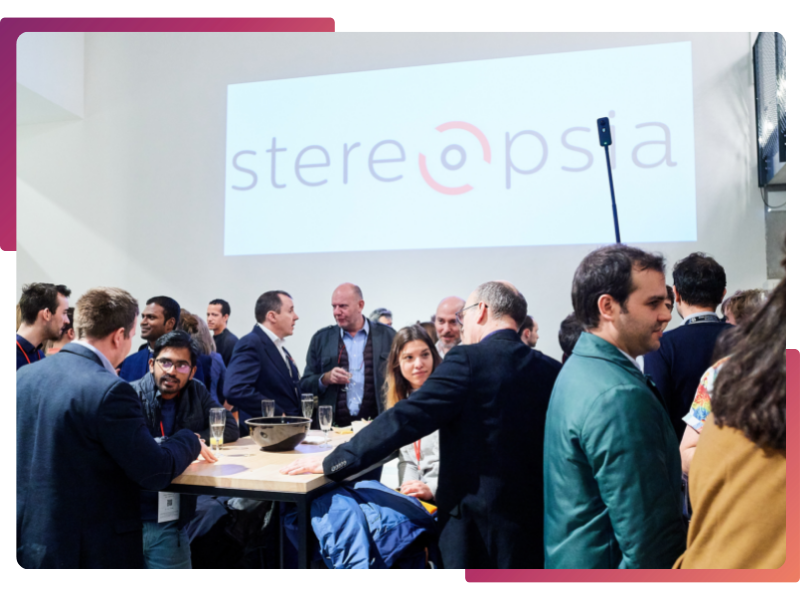 Easy! In the Exhibition Area of Stereopsia EUROPE.
Maison de la Poste | Rue Picard 5, 1000 Brussels.