IMPULSE Program - The European XR Accelerator
Cycle II 2023-2024 & Call for Projects
 
XR4EUROPE, LAVAL VIRTUAL, Stereopsia EUROPE, and VRDays Europe have teamed up, alongside IFFR Pro and NewImage Festival, to foster growth for entrepreneurial, and creative, ventures by facilitating the matching of high-potential projects with their scaling counterpart.



Ready to gear up for your next challenge?
IMPULSE provides just that: A launch board that will help your project grow.
Affordable, European-centric, it focuses on two verticals:
— Content Creation => For immersive experience creators
— Entrepreneurship => For commercial endeavors and academic entrepreneurs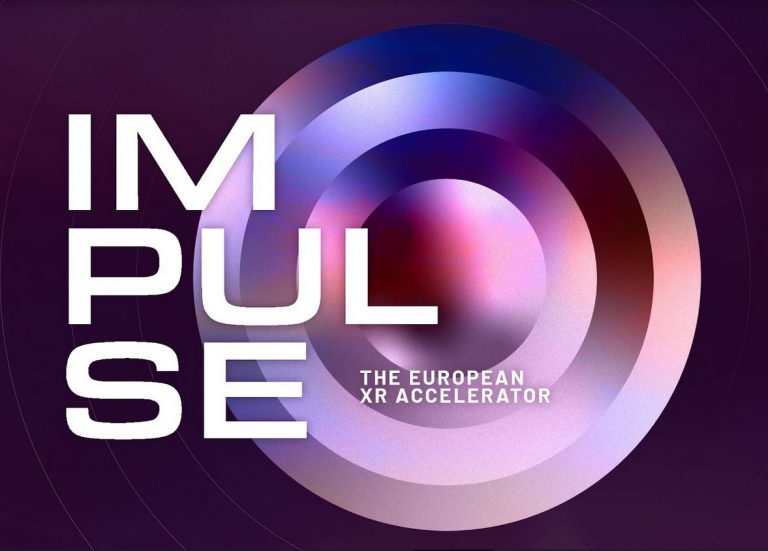 WHY - IMPULSE wants your project to hit its target and make ripples
 Europe counts some of the best creative studios, research institutions, and is a thriving field for entrepreneurs. Its multicultural XR professionals need the support to help their talent blossom and succeed beyond disciplines and boarders.
IMPULSE fosters European actors of the immersive tech scene to shape a strong industry, led by ambitious and talented people.
WHAT - IMPULSE offers a singular, multi-partners' journey
With believers of immersive contents and technologies, XR4Europe created a partnership called IMPULSE: A multi-stop, multi-events Accelerator Programme that helps projects and businesses at various stages of development and creation via coaching, pitching, and matchmaking opportunities.
Initiated in 2021 and launched in 2022, IMPULSE gives the opportunity for project holders and entrepreneurs to convene at Europe's leading XR industry conferences & markets.
Depending on your project's vertical and stage, and upon selection, you will be accepted to follow dedicated sessions or showcase at some of Europe's most established XR conferences, festivals, and markets:
— Content Creation => The Booster at Stereopsia, Immersive Tech Week by VR Days, CineMart at IFFR Pro, New Images Festival
— Entrepreneurship => Laval Virtual, XR4Europe's Annual Conference at Stereopsia, Immersive Tech Week by VR Day
HOW - IMPULSE operates in cycles
IMPULSE fosters growth by facilitating the matching of high-potential projects with their scaling counterparts.
Content creators can thereby meet producers or distributors, researchers and business creators can be confronted to investors and venture capitalists, or learn how to improve their business plan or grant submissions.
IMPULSE brings you concrete tools & contacts to activate during your project holder's journey.
Objectives:
1/ Increase industry connections
2/ Spark funding potential
3/ Further mature individual projects
Call open
Acceptance confirmation
Stereopsia EUROPE
VRDays Europe
IFFR Pro
Stereopsia EUROPE '24
18 May to 31 August 2022
September 2023 (TBD)
18-20 October 2023 (Brussels, Belgium)
27 Nov – 1 Dec (Rotterdam, The Netherlands)
24 Jan – 4 Feb 24 (Rotterdam, The Netherlands)
October 24