XR4EUROPE, LAVAL VIRTUAL, Stereopsia EUROPE, and VRDays Europe have teamed up, alongside IFFR Pro, to foster growth for entrepreneurial, creative, and academic ventures by facilitating the matching of high-potential projects with their scaling counterpart. It is dedicated to three verticals: Content, SMEs, and Research. For each one, there are scouting, training, access to market, and nurturing phases involved in the Programme, for a holistic engagement with each selected project.

Dedicated to facilitating meaningful connections for early-stage projects, the IMPULSE Programme is now seeking both applicants and commercial partners or investors to participate in its three phases: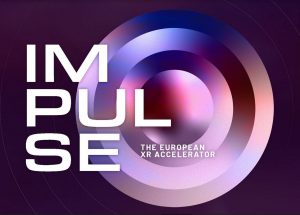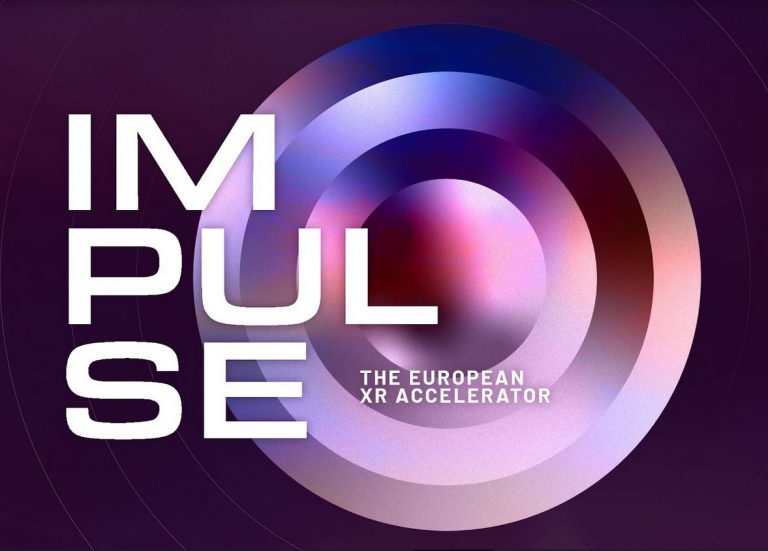 First phase: All interested project holders have until 15 August to apply. Accepted projects will be notified 09 September after an evaluation and validation process by Stereopsia EUROPE & XR4EUROPE, alongside European experts.
Second phase: Project holders will receive coaching, grooming, and a confidence boost from industry mentors, before one-to-one pitching sessions organised for both Content & SMEs verticals at Stereopsia EUROPE (Brussels, 17-19 October). As outcome, only five proposals per vertical will be selected for the next phase.
Third phase: The final pitch and meeting with investors will take place at VRDays Europe (28 November – 2 December) .
Those three phases will be followed by a fourth and ongoing, nurturing phase, to build and solidify the IMPULSE Community. The Programme will also feature lectures and networking meetups, mainly during all four partners' events.
Throughout the IMPULSE Programme, attendees will increase their industry connections, their funding potential and further mature their individual projects. Content creators can thereby meet producers or distributors, and entrepreneurs be confronted to investors and venture capitalists.
The IMPULSE Programme is an amplifier of European reach: A unique, productivity-inducing, win-win situation for XR professionals and talents, industrials and investors wishing to develop their XR portfolio and knowledge, or integrate these technologies in their own companies, or provide reach and visibility to immersive artworks.
It aims to nurture the development of new European initiatives, targeting three verticals:
1/ Springboard for Storytellers
IMPULSE | CONTENT
Immersive narrative content creators encounter financiers, producers, and distributors.


2/ Finding the Next Unicorns
IMPULSE | SMEs
Matching tech startups and scaleups with investors.


3/ From Lab to Market
IMPULSE | RESEARCH
Connecting researchers with investors and entrepreneurs – launching Spring 2023.
IMPULSE | CONTENT
IMPULSE | CONTENT is an initiative that promotes and supports European content creators in their quest to finance their projects. FUNDING MARKET – Presenting 5 XR projects selected during THE BOOSTER plus an additional 5 XR projects from the extended open call in different stages of development and to help realise these creations. The collaboration has been made possible with the support of Creative Europe MEDIA. A selection of projects will be invited to IFFR Pro's CineMart January 2023. The international co-production market of IFFR that connects creators to industry professionals. FUNDING MARKET is hosted in collaboration with IFFR.
IMPULSE | SMEs
IMPULSE | SMEs is a coaching programme to prepare entrepreneurs to face investors, during multiple online sessions over the course of three weeks with mentors, to improve their business proposal, to strengthen products value proposition, and to learn how to best defend a project and a vision.
Accessible to all XR – hardware and software, immersive environments, metaverse – startups and small enterprises, this Programme enables meetings with potential investors and VCs to the best scalable ventures.
!! As a follow-up for both IMPULSE | CONTENT and IMPULSE | SMEs, selected projects will have the chance to continue the journey and receive free accreditation to VRDays Europe Immersive Tech Week (28 Nov-2 Dec), where they will have their place at the Market and will meet with investors.
IMPULSE | Research
More info coming soon.

Call open
Acceptance confirmation
Online masterclasses
Stereopsia EUROPE
VRDays Europe
IFFR Pro
12 April to 15 August 2022
9 September 2022
10-14 October 2022
17-19 October 2022 (Brussels, Belgium)
28 Nov – 2 Dec (Rotterdam, The Netherlands)
29 Jan – 1 Feb 23 (Rotterdam, The Netherlands)
Participation Fee: 300 € (+VAT) per person
Included: Online Masterclasses, Stereopsia & VRDays Europe accreditations.