Over the past years, Stereopsia EUROPE has earned the reputation of being a place where each participant can easily meet fellow XR professionals and create real connections. The human size of the event and its legendary conviviality favor these contacts and give participants the opportunity to optimize their presence by meeting the key people who could contribute to their future projects.
The annual Networking Reception is a milestone during Stereopsia EUROPE that encourages this kind of exchange between participants. Organized in the heart of the event, in the Exhibition Area, it will give you an amazing chance to mingle and connect with each and everyone on the second day of Stereopsia EUROPE.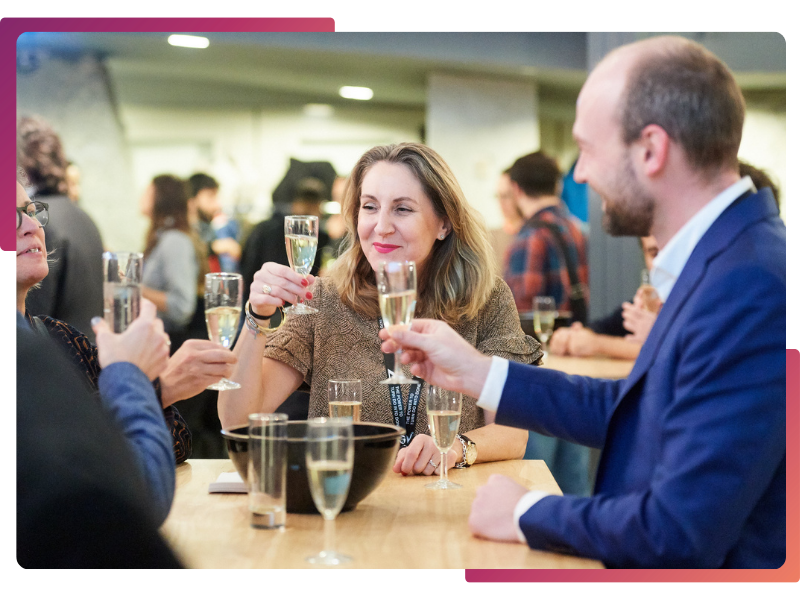 Easy! In the Exhibition Area of Stereopsia EUROPE.
Maison de la Poste | Rue Picard 5, 1000 Brussels.