Submission deadline: 15 AUGUST 2022
CALL FOR PROJECTS
XR CONTENTS IN DEVELOPMENT
THE BOOSTER is an intensive training led by international experts to improve pitch and presentation, get the latest insights & trends for the XR contents, industry and market, be at the forefront of the XR technologies, and learn how to develop and finance an XR project. Training leads are Sylvain Grain (Stereopsia EUROPE) and Astrid Kahmke (European Creators' Lab).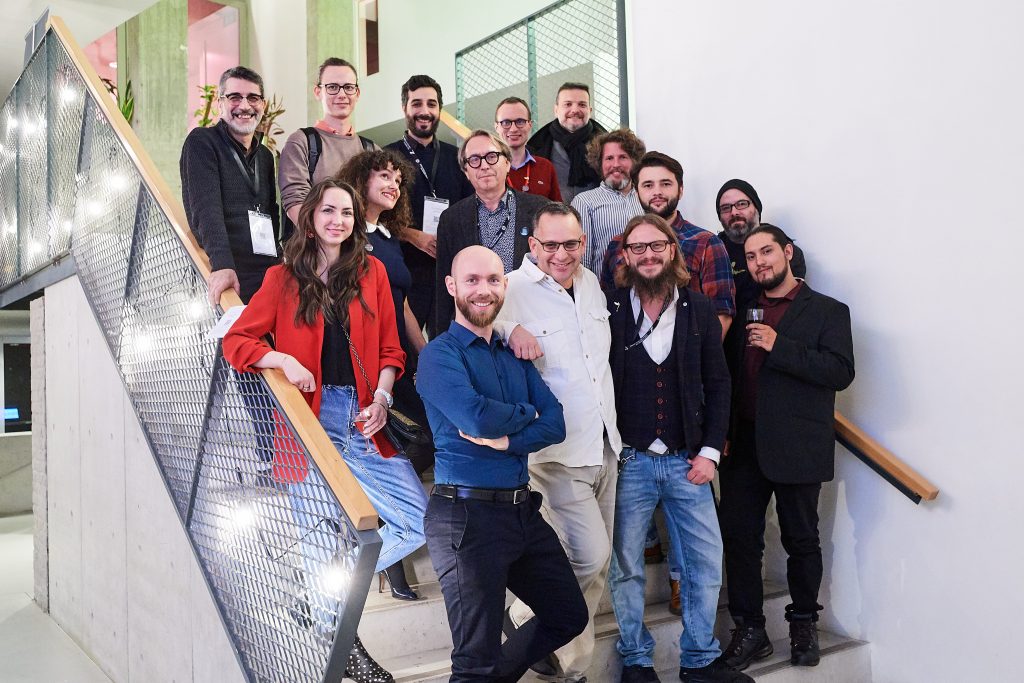 THE EUROPEAN CREATORS' LAB and Stereopsia EUROPE join forces again to collaboratively present The Booster 2022.
"We believe that innovative stories from independent creators are important for the future of immersive filmmaking and need help to reach their market and audience. Stereopsia is the perfect place to gather creators looking to expand their knowledge and network in this field. With the growing interest for XR, new opportunities for immersive contents are coming and innovative producers must be at the forefront of the market in order to succeed in transforming great ideas into releasable projects."
Sylvain Grain - The Booster Training Lead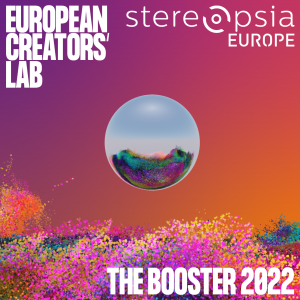 THE BOOSTER is made for XR producers and their immersive, narrative projects in development, and with a significant international potential, ready to search for creative and financing partners. For each project, two team members (producer mandatory, plus creative lead) can participate.
Call for projects open: from 12 April to 15 August 2022
Acceptance confirmation: 9 September 2022
Online masterclasses: 10-14 October 2022
Stereopsia EUROPE  (in Brussels): 17-19 October 2022
Submission is free of charge.
If your project is selected, there will be a participation fee of 300 € (+VAT) per participant.
It includes: Online masterclasses, Stereopsia Full Pass, 1 seat at Awards Gala, Pitch coaching & presentation in front of jury, and networking meetings.
*ALLOWANCE FOR ACCOMODATION
The EUROPEAN CREATORS' LAB offers support for accommodation costs for the stay in Brussels. Up to 300 € allowance per participant can be granted, upon specific request.
*SCHOLARSHIPS
The EUROPEAN CREATORS' LAB provides a very small number of scholarships – following the regularities of Creative Europe Media – for citizens with the nationality of: Albania, Bosnia-Herzegovina, Bulgaria, Croatia, Cyprus, Czech Republic, Estonia, Greece, Hungary, Iceland, Latvia, Lithuania, Luxembourg, Malta, Montenegro, Portugal, Romania, Slovakia, Slovenia.
The scholarships will be selected by jury's decision. The selected participants for scholarships will not have to pay a participation fee. There is no legal claim for participation with a scholarship.
Please do not apply for a scholarship if you are not eligible for it.