Join us in the heart of Stereopsia's exhibition area for an exciting networking mixer on the first day! From 6:30 PM to 8:30 PM, dive into a world of connections, innovation, and immersive tech enthusiasm.
Sip, chat, and mingle as you explore a vibrant space buzzing with potential collaborations. Whether you're a virtual reality expert or simply curious about the future, this is your chance to meet fellow enthusiasts and industry professionals.
Imagine conversations flowing like a river of ideas, creating new opportunities at every turn. Let's make this evening a masterpiece of networking and innovation. See you at 6:30 PM for an unforgettable start to Stereopsia!
During the reception you will also have the chance to meet the European Metaverse Research Network (EMNR) and experience some of the XR demos linked to their research projects.
The networking reception is organized in collaboration with Meta!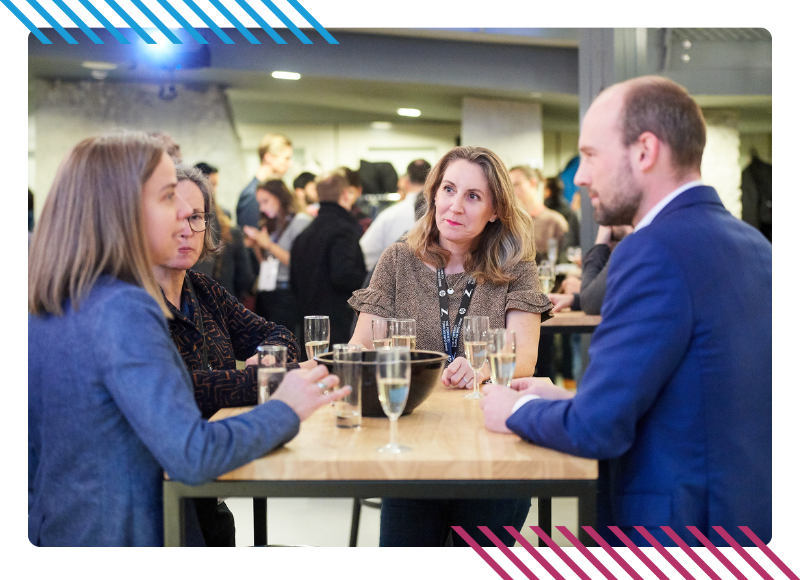 Easy! In the Exhibition Area of Stereopsia EUROPE.
Maison de la Poste | Rue Picard 5, 1000 Brussels.