The only XR event in the capital of Europe
Join the experience of Stereopsia EUROPE and meet the XR community at the very heart of Europe, in Brussels. At Stereopsia EUROPE, you have the unique opportunity to connect with participants and experts from all around the world, from different fields of XR: science, industry, content, culture, European institutions, and the general audience.
We make sure that everything is set up to guarantee a perfect cross-fertilization between the different audiences. Stereopsia EUROPE is therefore the perfect event to promote your activities, create meaningful engagements and leave with new professional opportunities and relations.


Play a key role in the ongoing development of our XR Community, join Stereopsia EUROPE!
"Stereopsia continues to be Europe's most important event for topics around advanced imaging and emerging formats", says Torsten Hoffman from 3D Content Hub in Germany.
"Stereopsia is not an average event for the emergent and expansive worlds of Augmented and Virtual Reality. It's a place where new and fresh ideas are shared, business relationships forged and even in virtual environments, friendships felt. A professional landscape for those who seek to gain more insight and reliable information on new standards, tools and developmental habits for building better.", says Christopher Lafayette from Black Technology Mentorship Program in the US.
"The lineup of speakers and topics are great and well curated", says Michael Barngrover from Kharma Lab in Turkey.
"Stereopsia masters the task of defining, expanding and leading the course of narration into the future", says Katrin Brunner from mYndstorm productions in Germany.
Extended reality or XR is no longer confined to the realms of gamers and Gen Z. And Stereopsia tackles various verticals, so many sectors can be interested by our event.
We mainly target entrepreneurs (tech industries, telecom, healthcare, retail, AEC, travel), institutions (e.g. museums, European Commission), tech and XR investors, technology influencers, professors, students, engineers, visual and sound artists, XR creators and developers, etc.
Stereopsia attracts a widely international crowd, but also has a tradition of involving younger local audiences and students, with specific conferences, and training.
Here are a few examples of the companies and institutions who attended previous editions of Stereopsia: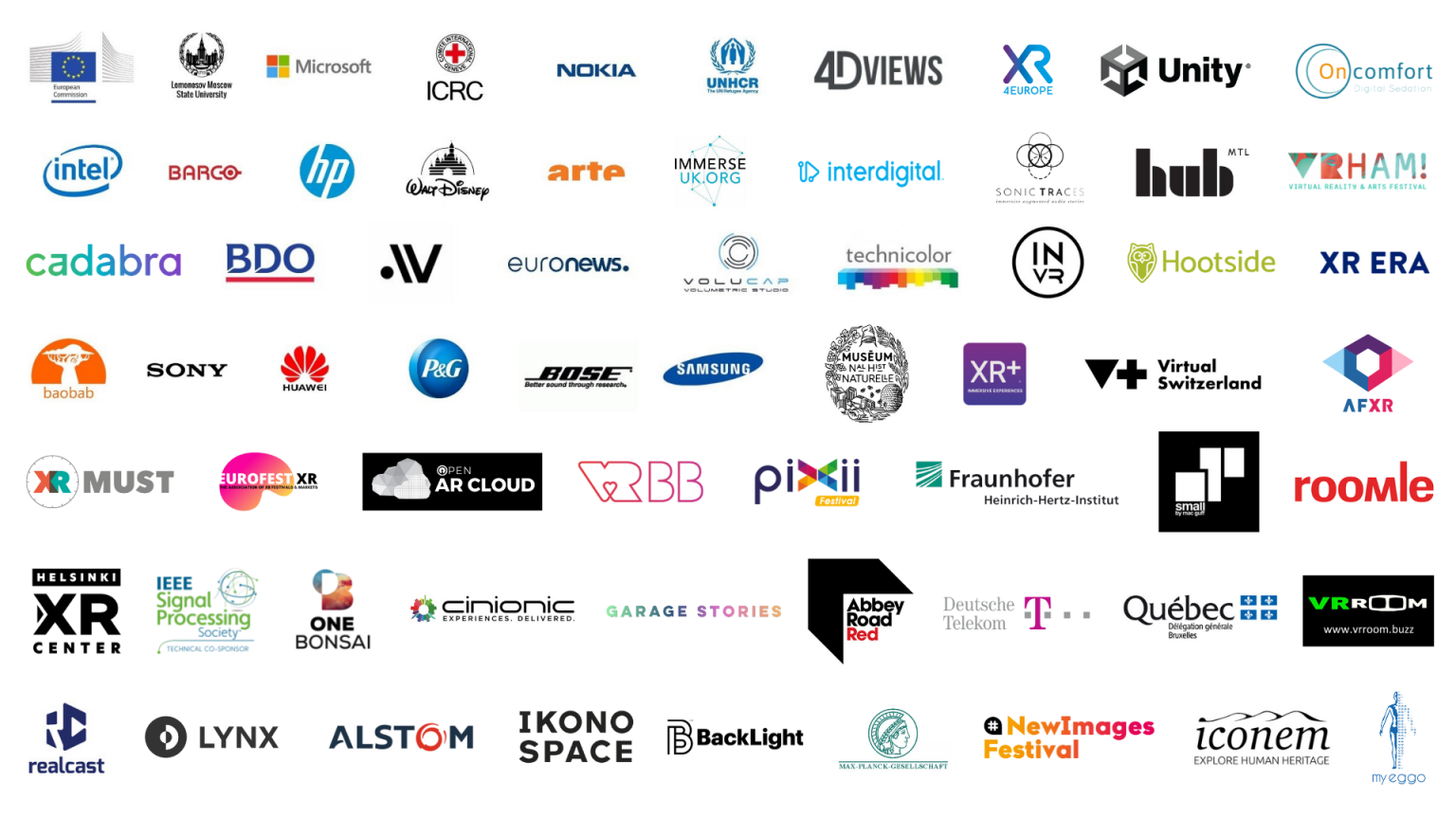 In previous editions, speakers included Stan Larroque (LYNX), Tupac Martir (SATORE STUDIOS), Frédéric Lecompte (BackLight), Michael Ludden (BOSE), Sven Bliedung (Volucap),  Antoine Cayrol (AtlasV), Rafael Pavon, Kane Lee (Baobab Studios), Philippe Bornstein (Netineo and XR.PLUS), Ioana Matei (Procter&Gamble), Ravi Velhal (Intel), Liz Rosenthal (on XR business and ROI), Wim Buyens (Cinionic/BARCO), Louis Cacciuttolo (VRrOOm), Antony Vitillo (New Technology Walkers), Alexandre Regeffe (RSHIFT), John Canning (Digital Domain), Thomas Aichinger (Scopeaudio), Bob Cooney, Cathline Smoos (ImbueVR), Danielle Giroux (Astrea Immersive), François Fripiat (Demute), Sönke Kirchhof (INVR.space), Valerie Allié (Interdigital), Déborah Papiernik (Ubisoft), Michel Reilhac (Venice Biennale College Cinema ), Anne Bajart (European Commission), Max Salomon (Black Dot Films VR), Rehana Schwinninger-Ladak (European Commission),…
Registration to access Stereopsia in Brussels is compulsory.