Whether you're immersing yourself in the complete three-day Stereopsia experience, attending for a single day, or simply passing through, our Networking Mixer stands out as the ultimate venue for mingling and forging connections with fellow participants. Step into an atmosphere that strikes the perfect balance between professionalism and informality.
At the heart of it all, the IMPULSE | Content participants will take center stage, passionately pitching their cutting-edge projects that are set to captivate your imagination. Prepare to be intrigued, inspired, and amazed as their visions come to life right before your eyes.
Connect with diverse professionals, share insights, and open doors to new career possibilities. Join us for an enriching blend of relaxation, innovation, and collaboration that amplifies your Stereopsia experience.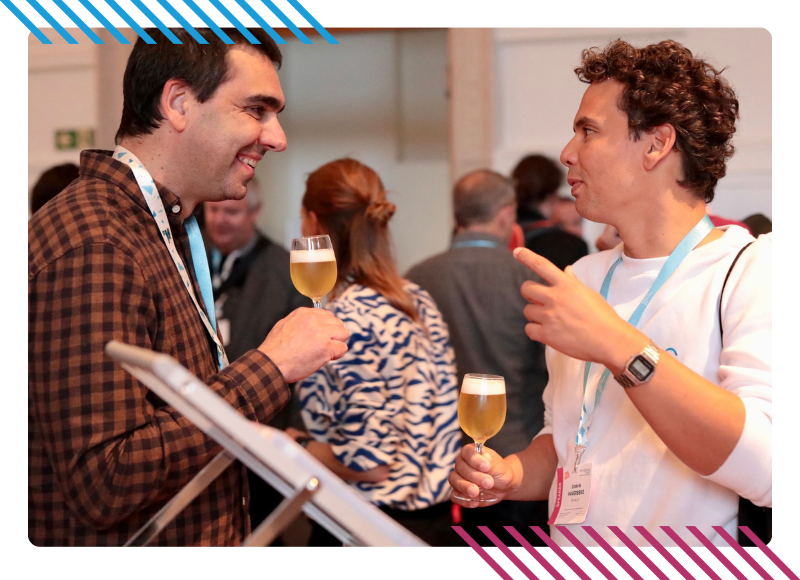 Easy! In the Exhibition Area of Stereopsia EUROPE.
Maison de la Poste | Rue Picard 5, 1000 Brussels.