In 2023, Stereopsia's Science Track will once again proudly feature co-organization by the esteemed Fraunhofer Institute HHI for the second consecutive year. Our resolute mission is to forge an alliance between academia and the trailblazers of creative media and industry. This collaboration aims to provide XR professionals with unparalleled access to the latest strides in applied research, propelling them into a realm of innovation.
The presentations will demonstrate recent advances in applied research and contributions to the discussion about the ethical, legal, interoperability and inclusion aspects.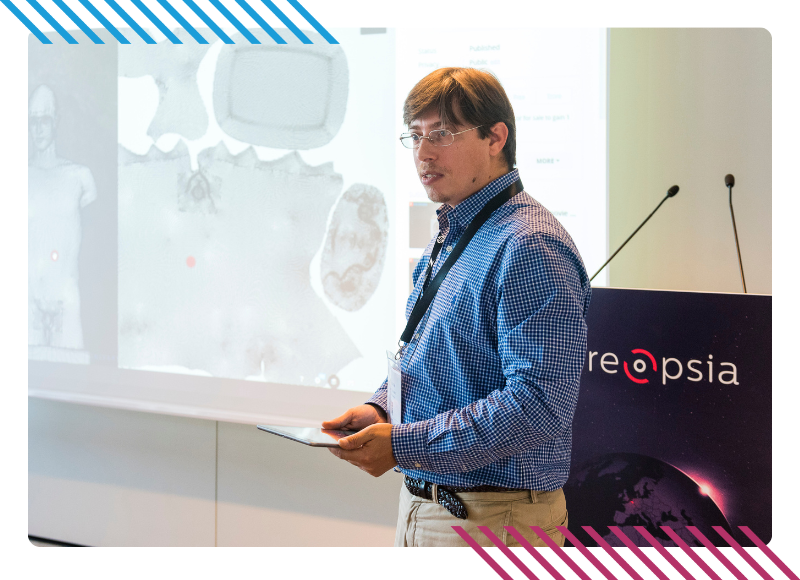 -Creation of depth and volume for images, video and sound
-Advances in interactive sensors end rendering devices for virtual reality (VR), augmented reality (AR), mixed reality (MR) and extended reality (XR).
-Sensory/perceptual sciences considerations in design of XR
-Creation and capture of immersive content
-Novel 3D rendering techniques for ultra-realistic content (including holography) and/or real-time rendering
-Multi-camera systems and light field compression
-Consideration of user emotion in the design of XR
-Advances in interoperability for interactive technologies
-Contributions to ethical, legal and inclusion aspects of XR
Product presentations are excluded.
The Call for Presentations is now available.
Deadlines
Submissions of presentation proposals – 31 August 2023 — NEW DEADLINE: 15 September 2023
Notification of acceptance – 22 September 2023
Submission of presentations – 12 October 2023
Prof. Rigmor Baraas, Director of National Centre for Optics, Vision and Eye Care, University of South-Eastern Norway
Prof. Caroline Cao, Chair of Industry of the future, Computer Sciences Department, IMT Atlantique, France
Dr. Antonin Gilles, Researcher and Deputy Lab Manager, IRT b-com, France
Dr. Omar A. Niamut, Director of Science, TNO ICT, The Netherlands
Dr. Oliver Schreer, Associate Professor TU Berlin, Head of Research Group at Fraunhofer Heinrich Hertz Institute, Germany
Dr. Athanasia Symeonidou, XR Researcher & Developer, Human Interface Technology Lab, Hogeschool West-Vlaanderen, Belgium
Jan Pflüger, Consultant, advisXR, Germany